Food and Nutrition
Meal Times

The nursery employs a cook who prepares home made meals using freshly purchased products. The nursery also has a vegetable garden which the children enjoy cultivating and harvesting.

Debbie, our cook, is highly qualified and has many years experience in her field. She maintains exceptional standards of hygiene in her kitchen and regularly welcomes the Environmental Health Officer to carry out his inspections. During the last inspection on 13th July 2016, the nursery was awarded a food hygiene rating of very good (grade 5), the highest grade possible to achieve.

All meals cater for individual tastes and requirements.

Meals are served in the dining room in a social environment encouraging independence, making choices and appropriate behaviour developmentally suitable for the child's age.

Breakfast is served between 8:30am and 10am. Lunch is served between 11:15am - 1:00pm and afternoon tea is from 3:00pm until 4:30pm.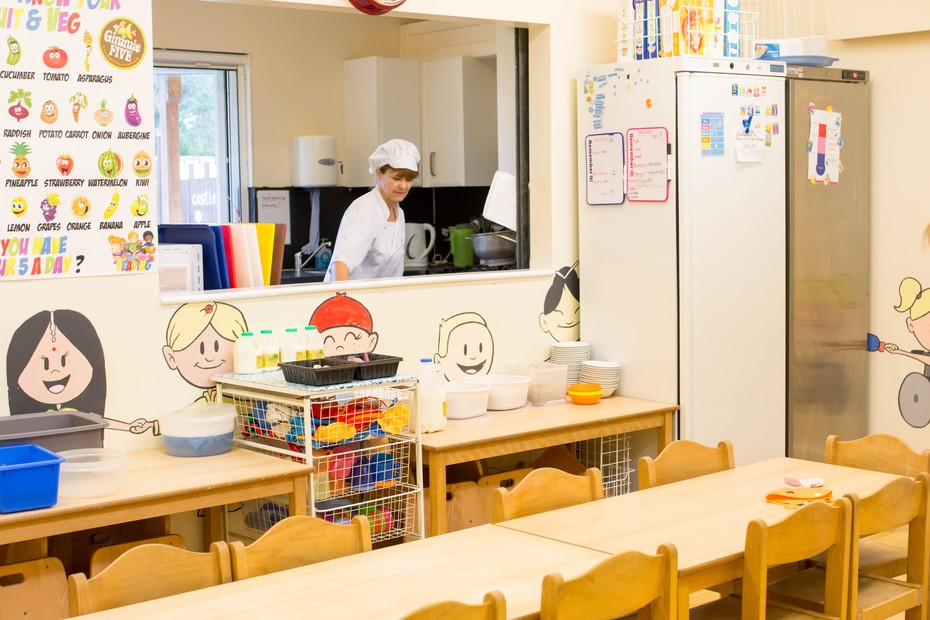 Sample Menus